Cosmetic Tooth Alignment
If you are looking to sort out your crooked smile with a faster-acting, more subtle alternative to traditional braces, we can offer a range of adult-friendly braces.
How we straighten teeth
We use the innovative Six Month Smiles and Quick Straight Teeth systems to swiftly, yet gently, straighten only those teeth that show when you smile. By concentrating purely on these more obvious teeth, we can realign them much more quickly than conventional orthodontic methods. They also come with clear or tooth-coloured brackets and wires that will blend in with your natural teeth and make the tooth straightening process much less noticeable. For ultimate discretion, we use Cfast lingual braces which have specially designed brackets that are fixed to the inside surface of the teeth and can hardly be seen. Once the brackets have been put in place and the wires secured, treatment will take between 4-24 weeks, depending on your individual case. While you are wearing your braces, you will need to attend regular adjustment appointments so your teeth move as planned. If you are not keen on wearing metal braces, you could benefit from Smile Tru – a system that features a series of virtually invisible aligners. Made from a clear, comfy material, these gradually move your teeth to a better place as each aligner is very slightly different.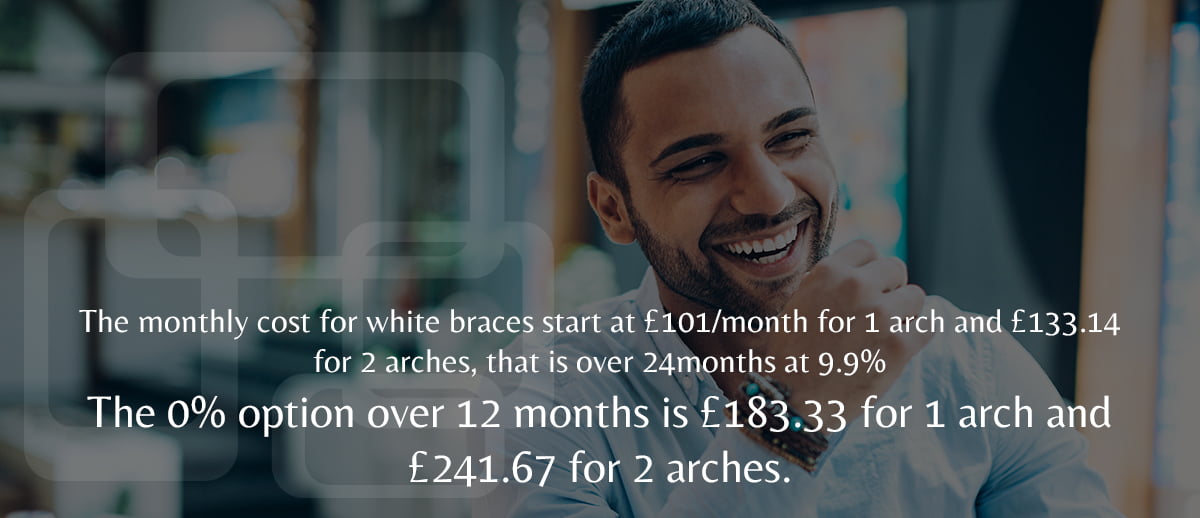 Good to know
We only offer orthodontic treatment privately but our discreet, quick treatment methods are a great way to reposition badly aligned teeth. It's important to keep your teeth clean and plaque-free while wearing a brace and to brush the appliance itself to remove any food debris. After treatment, as with all teeth straightening methods, you will need to wear an aligner to keep your straightened teeth nicely lined up. –>
Contact Us Now